Microsoft Teams for Interactive Classes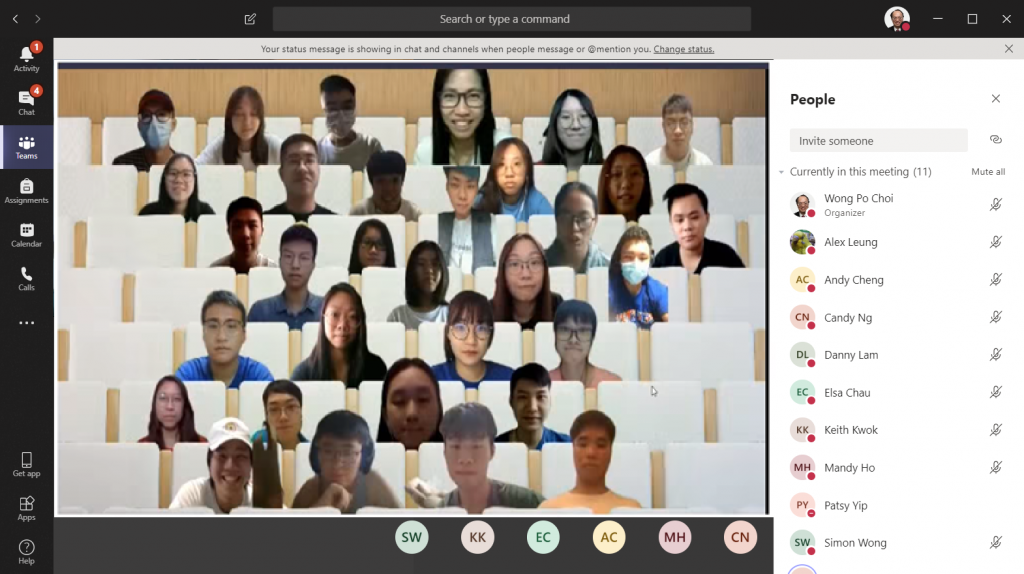 If staff/students have problems in using Microsoft Teams, please don't hesitate to contact ITSC (3963-5160, itsc@hsu.edu.hk)
How to start using Microsoft Teams?
ITSC has created staff and student accounts on Microsoft Teams.  You just need to download and install the Microsoft Teams App (https://teams.microsoft.com/downloads) on your desktop/laptop/mobile/tablet.  Then you may login with your HSUHK account (e.g., @myhsu.hk) and Windows Password.
Once logon, you may click from the main menu Teams and will find the pre-assigned online classrooms.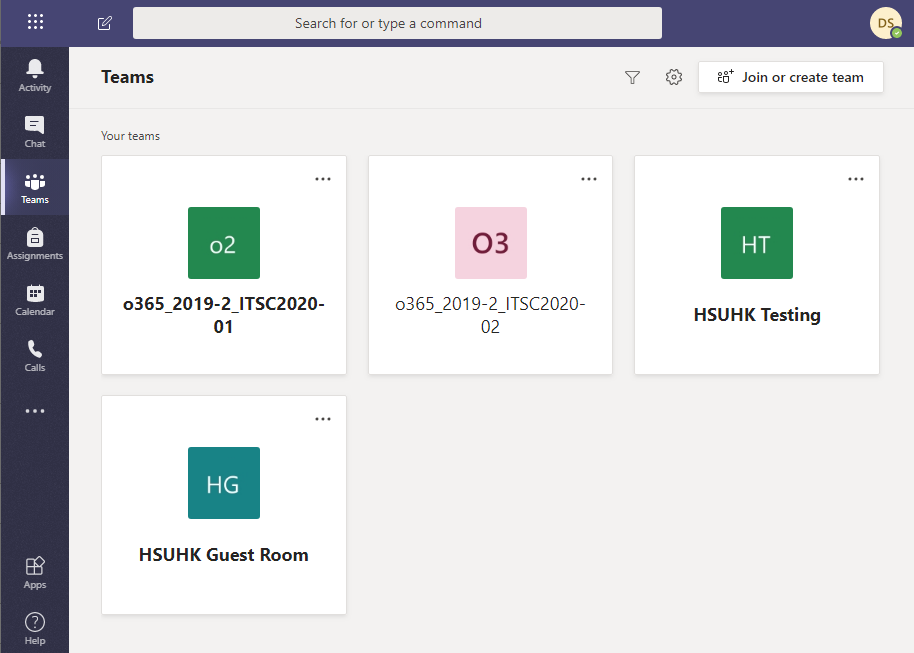 How to use Microsoft Teams to hold live classes?
#
Questions
Answers
1
How to enter a Team?
After logon, you click Teams and go to the All Teams page,
click to enter the Team.

2
How to schedule a meeting?
You enter the calendar page page. At the top , you click [+New Meeting] button or click on the calendar. Fill in the following details to schedule a meeting:
1. Meeting Title
2. Team Channel
3. Start Time/End Time

After scheduled, you will see your channel page with the meeting.


You may also schedule a series of meeting (daily or weekly).
2
How to invite students to meeting?
When you click your meeting on your calendar, you will see the [Meeting Details] pop-up. Right click the [Join Microsoft Teams Meeting] link. You will see [copy link/open link].

Click copy link. You will be able to copy the Meeting Link and send to students (via email or other means).


4
How to start a meeting?
When you click your meeting on your calendar, you will see the [Meeting Details] pop-up. Click [Join], it will give you the video window. Click [Join Now] to enter the meeting.


5
How to run a meeting?
When you entered the meeting, you will see the Toolbar on your Meeting Window. The functions are:
a. Turn camera on
b. Turn camera off
c. Share screen
d. More options
e. Show conversations
f. Show participants