Two-Factor Authentication (2FA) for M365
In order to enhance the protection of your accounts and safeguard sensitive information, we will be introducing Two-Factor Authentication (2FA) for all M365 logins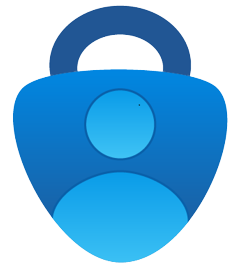 What is Two-Factor Authentication (2FA)?
Two-Factor Authentication is a security measure that requires users to provide two different forms of identification before accessing an account. In addition to your regular username and password, you will be prompted to provide a second factor, such as a verification code or a push notification to your mobile device, to complete the login process.
Why are we implementing 2FA?
Cybersecurity threats are becoming increasingly sophisticated, and it is crucial for us to stay ahead in protecting our digital assets. By implementing 2FA, we can significantly reduce the risk of unauthorized access to your accounts, ensuring the confidentiality and integrity of your personal and academic information.
When will it be effective?
For Staff login, it will be effective on 25 September 2023.
For Student login, it will be effective on 26 September 2023
To prepare for the upcoming implementation of 2FA, we kindly request that all staff and students take the following steps:
1.  Registering your Mobile Phone:
Have your mobile phone ready for the registration process.

Please follow below user guide to register your mobile phone for Microsoft 2FA.
About Install the Microsoft Authenticator app:
For optimal user experience, we recommend installing the Microsoft Authenticator app on your mobile device.
The app is available for download on both iOS and Android platforms.
 
2.  Stay Informed:
Keep an eye on ITSC announcement for further updates and instructions.
Regularly visit the ITSC website for any additional information or resources related to 2FA.
3.  If you have questions or concern:
Please do not hesitate to reach out to our helpdesk at itsc@hsu.edu.hk
Visit our helpdesk in person at Block M, Yuen Campus Room M805