Live Recording and Streaming Services
Starting in 2016, ITSC is pleased to launch LiveClass – a new recording and streaming service for seminars organised by academic departments:
Service Description:
Departments may request this service from ITSC with at least 2 weeks notice.   [Note that this service will only be available for specific rooms – Hall, D801, D603].

ITSC will set up the equipment which will capture the Speaker and the screen of the Presentation Computer.

The video will be captured in a Recording Computer, and can be streamed to a live Youtube channel if needed.

CTL colleagues may edit the video and upload to a Youtube channel after the lecture.
The following diagram shows how equipment are connected for the VClass service.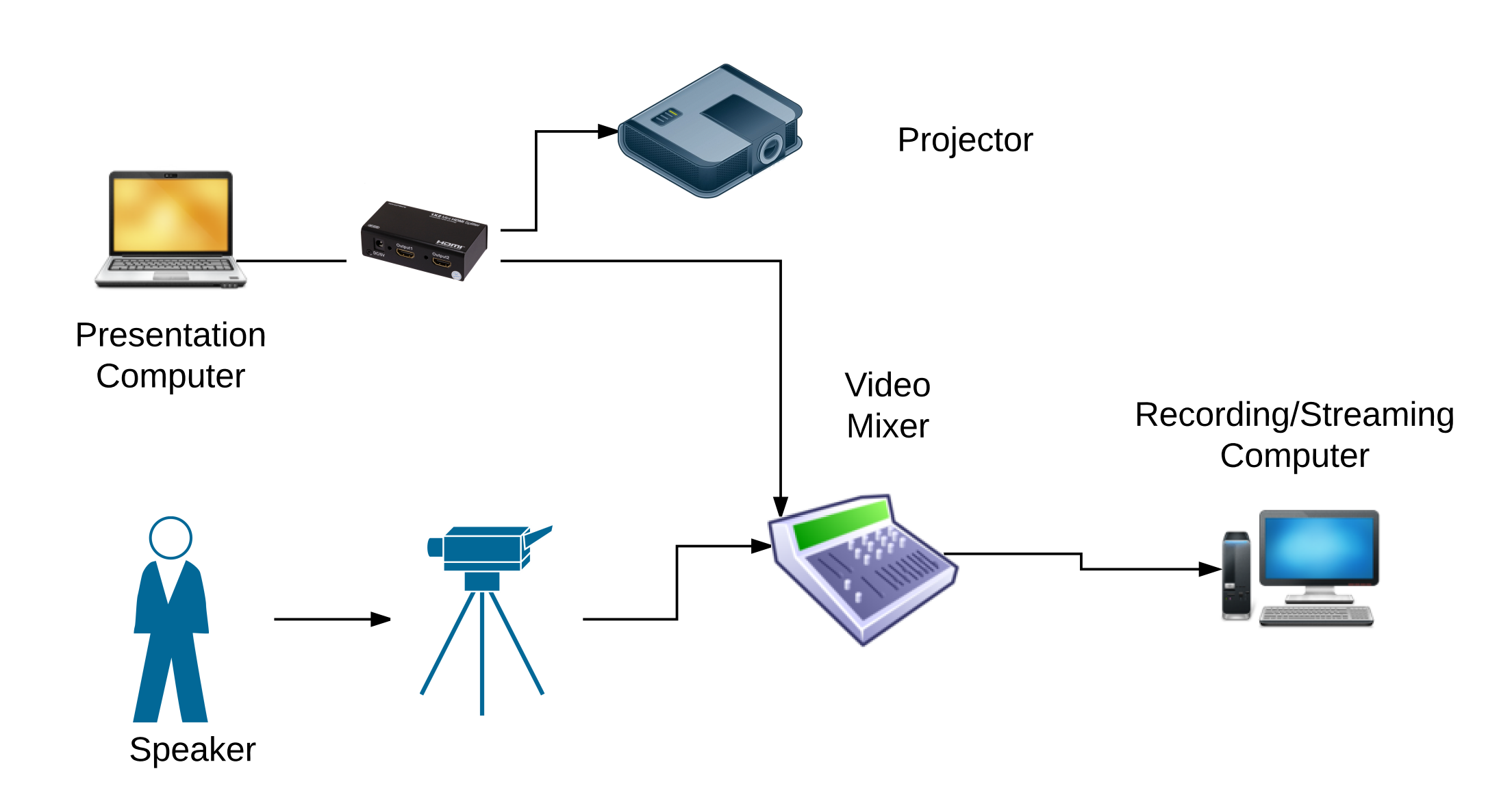 Service Constraints:
Kindly note that this service gives a good image and audio quality.  However, it is NOT a Studio or Production-House grade of service, and we do not support multiple cameras.    Departments are encouraged to outsource to a commercial production-house if needed.
Service requests:
All academic departments can request this service.  
If you have any questions want to know more, please contact ITSC hotline (3963-5160).